Better Economy Equals Higher Rates
Posted: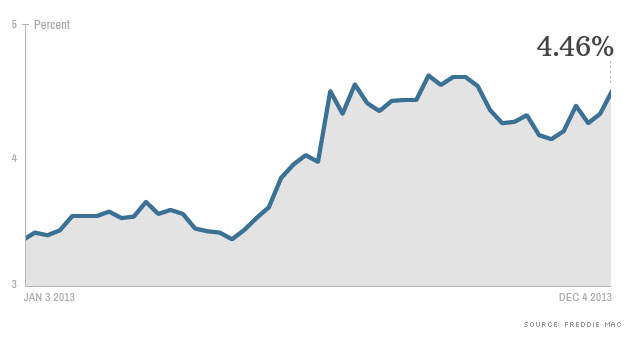 Better Economy Equals Higher Rates
We've been hearing about mortgage rates gradually telling that in a recent article by CNN money, the large jump in job growth is driving mortgage rate that. According to a Freddie Mac weekly survey, mortgage rates to jump this week on stronger-than-expected economic reports. "The 30 year, fixed-rate loan, the most popular product for home buyers, rose to 4.46% from 4.29% last week. The average rate on a 15 year, fixed-rate mortgage, typically used for refinancing higher interest mortgages, also jumped .17 percentage point to 3. 47%"
Again, we always say that anything under 5% is considered a good mortgage rate and this isn't that big of deal but having a .2% interest rate could make the difference from those that can afford a home to those that cannot.
Job growth means a stable economy and therefore a stable economy equals higher interest rates. If interest rates are going really well then the economy is strong enough to support those rates. If the economy is way down, Freddie Mac and Fannie Mae as well as the government will try to lower those rates in order to get more homebuyers on the markets. This week's rate approached the highest for the year so far. They've ranged from 3.34% in the first week of January  to 4.58% in August. Although we're not where we were in August and rates to drop slightly we are almost back up to that 4.5%.
According to the report, private companies have added over 200,000 new jobs in November. This is well above the consensus. New home sales surged 25% in October alone this is a good report for homebuilders as well. This shows manufactures a positive economic climate and automakers even reported that sales are at their highest level since early 2007.
Related Post:  FHA is in the Market of Helping New Buyers
If everything across the board economy-wise is continuing to improve, mortgage and other interest rates will improve right along with it which may not be the best news for buyers by good overall health for our economy. image by Freddie Mac