Smart TV Could Control your Home by 2016
Posted:
Straight out of a science fiction novel, TVs are getting closer to controlling our homes. Oops, I mean "smart homes."
A potential partnership between Samsung Electronics and a gesture control startup called VTouch could help make your "smart home" smarter, according to a report by The Wall Street Journal.
VTouch aims to bring a new software interface to Samsung's internet-connected smart TVs, the article says—one that can control all of your home's connected electronic devices and eliminate the need for remote controls
Sounds a bit farfetched, to be able to just point at a lamp and turn it on, doesn't it?
But we assure you its not.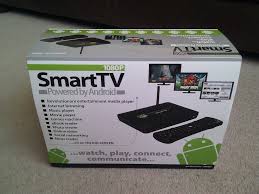 How it Works
Rather than taking input from an infrared remote control, the TV can track hand, fingertip, and even eye gestures with a camera embedded into the new interface.
According to VTouch founder Kim Seok-joong, the interface "drops the usage of cursors, allowing the user to point at objects that exist beyond the TV screen."
In other words, the TV cameras will be able to track and identify other "smart" objects in the home, including lights and stereo equipment.
Could you even imagine how different life would be if your TV controlled your home?
Typically, these control interfaces haven't been huge successes with users, Tech Crunch says, but that's down to performance being inconsistent and not entirely accurate.
VTouch tells the WSJ that its version of gesture interaction is better because it takes into account not only the hand motions themselves, but also a user's eye movements, to better determine user intent. I guess we'll just have to wait and see.
VTouch says smart TV sets should be available by 2016.