Why Use a Buyers Agent for Your Pelican Landing Home?
Posted:
Why Use a Buyers Agent for Your Pelican Landing Home?
If you've been considering purchasing a home in Pelican Landing, Bonita Springs Florida we urge you to use the help of a buyers agent. Any real estate agent can act as a buyers agent even the listing agent of a particular home but you have to remember that the listing agent is working first for the seller and then for the buyer. Having your own buyers agent means your needs and interests are the top priority, not selling any one particular home. Buyers agents have many different benefits that here are some of our favorites.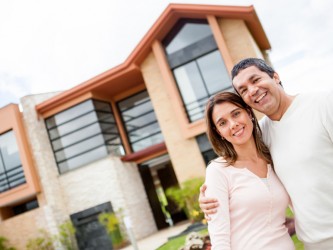 Buyers agents can save you money. Simply by utilizing the help of a qualified buyers agent you can save thousands of dollars on the purchase of your next pelican Landing home. How you say? Pelican Landing real estate buyers agent take the time to negotiate on your behalf with the seller and the listing agent. Listing agents can tend to try to get as much as possible from the buyer because remember, they're working for the seller. Buyers agents work only for the buyer so our top priority is getting you the right home at the best possible price. We keep your finances and your negotiating strategies confidential so that sellers and listing agents are kept in the dark when it comes to how much you love the home and how much you can afford. By holding all the cards, we have the power and the leverage to get you the home you want at the price you need.
Buyers agents facilitate the entire transaction and explain any confusing legal jargon or documents throughout the process. Any questions you have we are here to help and a moments notice. You work only with us and we negotiate on your behalf.
One of the best reasons to use a buyers agent is that they are completely free to the buyer. Each agent gets paid a commission from the seller of the property. No matter which home you choose the buyers agent will be paid a split commission from the seller. A listing agent's primary goal is to solve that particular home; a buyers agent's primary goal is to find their buyer the right home knowing they will get paid regardless of the home buyer chooses.
You can see how important it is to use the buyers agent the next time you need to purchase a home. If you have more questions or would simply like to start the process on purchasing a home in Pelican Landing Florida, our office today.
Related Posts :
Expert Real Estate Professionals of Pelican Landing
Trust the best when buying or selling homes and real estate in Pelican Landing.  We focus on the various communities in Pelican Landing including but not limited to:
Ascot
Heron
Sanctuary
Cottages
Condos
Villas
Estates
Please give us a call, send us an email or fill out the online contact form and let us know how we can best serve your Pelican Landing real estate needs.
We look forward to speaking with you!
Jesse E. McGreevy P.A.
Realtor, Sales Associate
The Domain Group @ Downing Frye Realty
Mobile (239) 898-5329
Fax (239) 247-5139
jessemcgreevy@gmail.com
Voted "Best in Client Satisfaction" 2007-2013 by Gulfshore Life Magazine