Give Those Doors and Floors Some Love
Posted:
Some say squeaky, creaky floors and doors add character to a home. Others think its just plain annoying, but eventually get used to it. And buyers who see doors or floors in need of repair will want to run in the opposite direction because they'll wonder what other features need to be spruced up.
Some fixes are quicker and cheaper than others. And, Zillow warns it's unlikely that any of these repairs will make the squeaks disappear forever. Therefore, ongoing maintenance may be necessary to keep the peace and quiet.
Silence Annoying Door Squeaks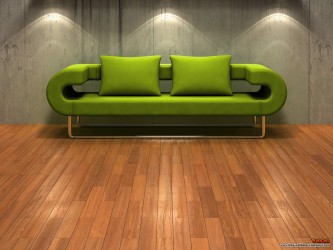 The cries that come from noisy door hinges are generally due to wear or settling, the article says. These squeaks and squeals can be quieted by squirting a few drops of oil into the offending hinge. This repair should stop the creaks for a little while.
If you want to make this fix permanent, close the door and tap out one hinge pin at a time. Most hinges with removable pins are open at the bottom, so you can gently hammer a nail up, against the hinge pin to push it out far enough to grab it with your fingers or pliers.
A bend in the pin could be the source of your squeak; place it on a sturdy surface and tap it straight with a hammer.
Once you're sure the hinge pin is straight, use a piece of super fine steel wool to wipe it clean, then coat the pin with white lithium grease before tapping it back into place and moving onto the next pin. Once hinges are back in place, open and close the door to distribute the lubricant and wipe away any excess grease.
Creaky Floors No More
Floorboards or subflooring rubbing against each other are generally the culprits of creaky floors.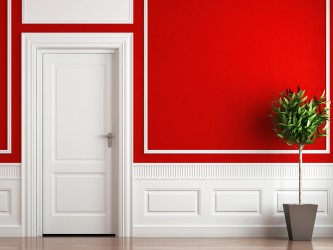 In order to suppress the sound, you need to know where it's coming from, so walk around until you find the squeak. The quick, easy fix is to try sprinkling talcum powder around the squeaky offenders. The powder will work to reduce friction between the boards and might temporarily silence the squeak too.
Products to Help you Out
There are several products on the market to help with these repairs.
Squeeeeek-No-More, for example, can be used to quiet squeaks on carpet floors laid over wood subfloors. The special screws are designed to break off below the surface of the subfloor so they can do their job without being seen.
Just insert the screw head into the slot, then rock the fixture back and forth until the screw breaks off below the surface. Similarly, the Counter-Snap Kit includes breakaway screws designed to stop squeaks in hardwood; once the repair has been made, you simply fill the hole with wood putty.